At Lovely Soap Company we handmake all our soaps using the traditional cold process method. We do NOT use pre-made soap bases.
None of our products contain SLS, SLES, parabens, phthalates or any other nasties!
We test all our products on willing humans – not on animals.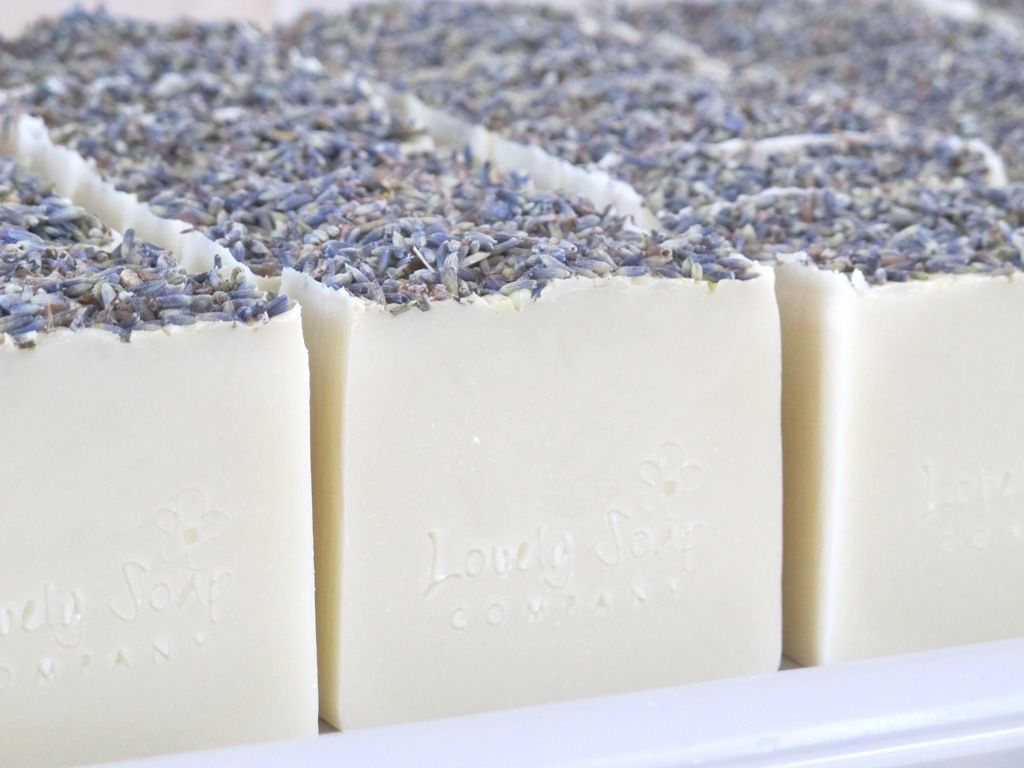 Our products contain fresh, natural ingredients such as olive oil, cocoa and shea butters, pure essential oils, dried flowers, and a variety of speciality oils including apricot kernal and sweet almond oils. These are just a few of the lovelies added to make our products skin-loving and kind.
Our soaps are all handmade by us using the traditional cold process method which retains all the goodness of the oils and the natural moisturiser - glycerine. Most commercial 'soaps', which are in reality detergent bars, have this lovely ingredient taken out which is why they can be very drying on the skin.

Our products are tested on willing humans (not animals) and are suitable for vegetarians and vegans, except our lip balms which contain some beeswax.
All of our products are fully safety tested by a Cosmetic Chemist and comply with current EU legislation and regulations. We are also proud members of the Guild of Craft Soap & Toiletry Makers.
Sally - Founder of Lovely Soap Company