The Benefits of Natural Handmade Soap
Posted on
The benefits of natural handmade soap and ingredients go back thousands of years. The Greeks massaged their skin with olive oil and the Romans lathered up in natural soapduring infamous bathing sessions......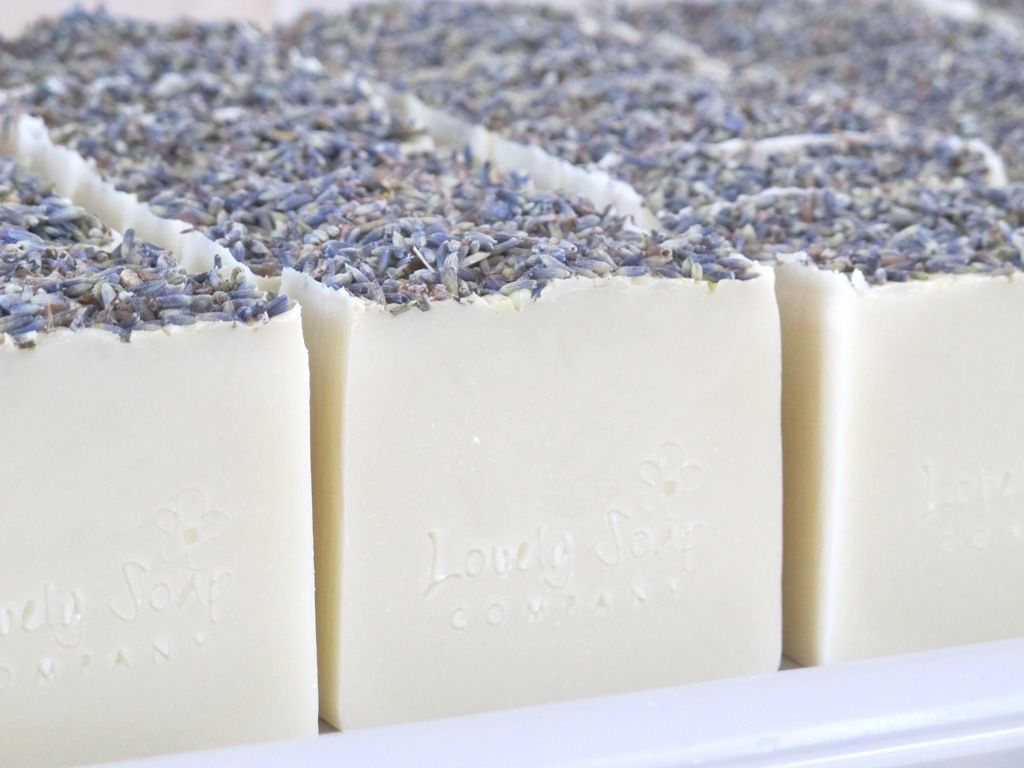 Soap is even mentioned in the Bible and by the 17th and 18th centuries was widely made across Europe.
At Lovely Soap Company we've been making handmade soaps for nearly 10 years and feel passionately about using natural ingredients for our products. It's incredible that nature's store cupboard is packed with natural properties that are so uniquely beneficial to the skin, body and mind.
Here's why we're sure that natural soap is the only soap you ever need to use.
Natural Handmade Soap Has Natural Ingredients
Many supermarket soaps are made with harsh chemicals like Sodium Lauryl Sulphate and these can irritate your skin. It might sound obvious, but if you can't understand the ingredients in the soap you're using, it's far from natural, no matter what the packaging might have you believe.
Your body and skin will love plant-based oils, butters and essential oils that have naturally occuring minerals. Look carefully for natural ingredients with names you know like olive oil, coconut oil or sweet almond oil.
Coconut oil has naturally anti-bacterial properties and is a great moisturiser. Sweet almond oil protects against UV rays, preventing fine lines and wrinkles and is also full of Vitamin A which is helpful for acne. Olive oil, with it's anti-aging antioxidants, is a great ingredient not only for skin but hair and nails too.
One of the best, most naturally hydrating ingredients is glycerine. It draws moisture deep into the skin and occurs naturally as part of the traditional cold process method of making handmade soap.
Because of the way we make them, our Lovely Soap Co. soaps all contain glycerine. We've even heard from some customers that the deep hydration these provide has meant they no longer need a separate moisturiser. Most commercial products have had the glycerine taken out, which is the reason that they can dry the skin out so much.
How Soap is Made Affects Your Skin
The process of making most commercial soap is high energy and uses artificial cleaning agents, not the pure oils that go into handmade soap. Even if a label reads 'natural oils', it may well be that these are actually by-products, not the true ingredient, and so much less beneficial to the skin.
Lovely Soap Co. soaps are made by the traditional cold process method, a way of working that allows us to use of a huge range of natural ingredients.
The process starts by mixing oils with lye which then thickens and begins to gel together. As the soap cures over time, excess water starts to evaporate making a rich, long-lasting product.
Quality really matters to us, so we make in small batches, retaining all the goodness of oils and naturally occuring glycerine for plump, well-moisturised skin.
If you still have questions about which products might best suit a certain skin-type or would like to know more about the benefits of handmade soap then we'd love to help you find out more.