Our Freshest Summer Decorating Ideas for Magical Outdoor Dining
Posted on
We might be used to a bit of rain here in Summer, but once the sun comes out, there's nothing more magical than outdoor dining.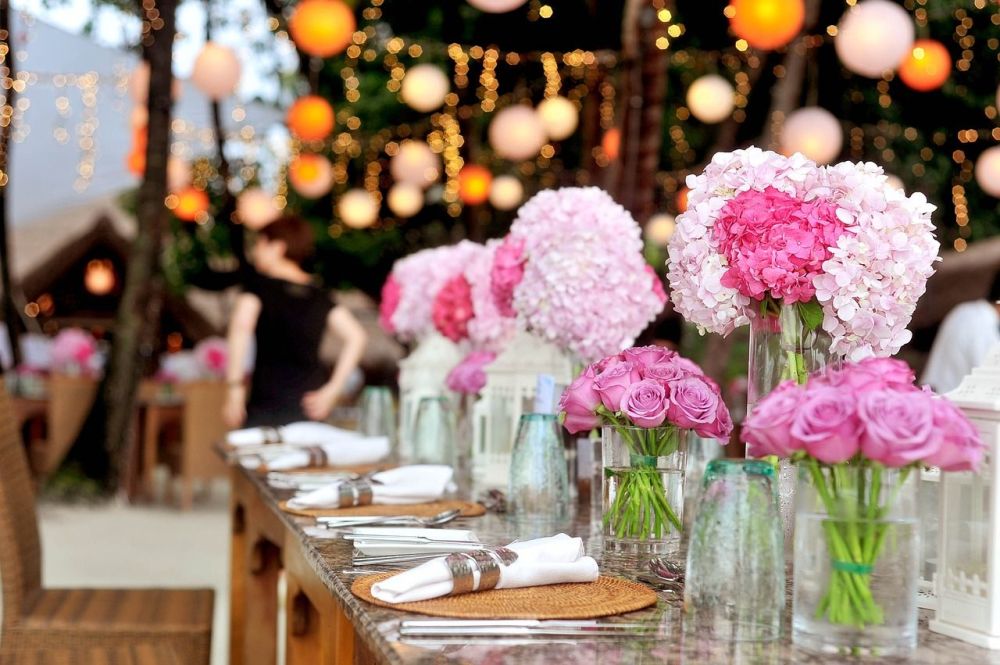 Whether you're hosting a relaxed barbecue or an evening bash that's a little more formal, we've got fresh outdoor decorating ideas to delight guests and get the best of an English Summer.
How to Create a Bewitching Backdrop for Summer Entertaining
The key ingredients for a bewitching Summer gathering are lighting, flowers, and some sensory ambiance. Playing with light and dark will cast a magical spell as the sun goes down.
Combine outdoor fairy lights strung up in trees with flickering candles for a dreamy, otherworldly feel. Position tea lights strategically to pick out highlights in your garden but make sure they're placed on a stable surface away from any hazards.
Creating an alluring Summer backdrop for entertaining isn't just about what you can see either – fragrance plays an incredibly important role. Our Relax (lavender) and Mindfulness (ylang ylang, bergamot clary sage) natural scented tea lights are ideal for Summer entertaining because they burn for eight hours.
If you need something with a little more stamina, or have several celebrations planned, our essential oil candles come in two sizes, small and large, which provide 20 and 40 hours of burning time respectively. Available in Balance, Refresh and Relax fragrances, they make a divine atmosphere combined with your curated soundtrack played through outdoor speakers.
Outdoor Dining to Wow Your Guests
If you're serving drinks, set up a little styled table or vintage bar trolley so guests can help themselves. Light the way with some atmospheric lanterns but make sure you keep the fire and alcohol well away from each other. Instead, strew your table with seasonal geraniums, lavender or a creeper like enchanting ivy.
Now you've made a beautiful backdrop, you need to decide what to serve your guests. Consider cocktails with edible flowers and sprigs of herbs to give a botanical twist. Eclectic and mismatched tableware adds unique charm and relieves the pressure for everything to be 'perfect' too.
For a casual get-together, renting a pizza oven is a fun take on outdoor dining that involves your guests in the cooking and preparation. For dessert, you can't go wrong with fresh local fruits such as strawberries, cherries, or raspberries and make sure you don't hold back on the fresh, clotted cream.
Keep Bugs at Bay With Citrus Candles and Diffusers
Of course, it's not only humans who enjoy al fresco dining. Mosquitos can't resist it either and you'll want to ward them off.
Lavender oil is a good insect-repellent and our Relax range of tea lights, candles and reed diffusers cater for this perfectly, outdoors or in.
Buzzing with ideas to decorate your outdoor space for Summer? Take a look at our range of aromatic candles and reed diffusers here for a rich, sensory experience.