A New Natural Aromatherapy Blend To Help You Sleep Better at Night
Posted on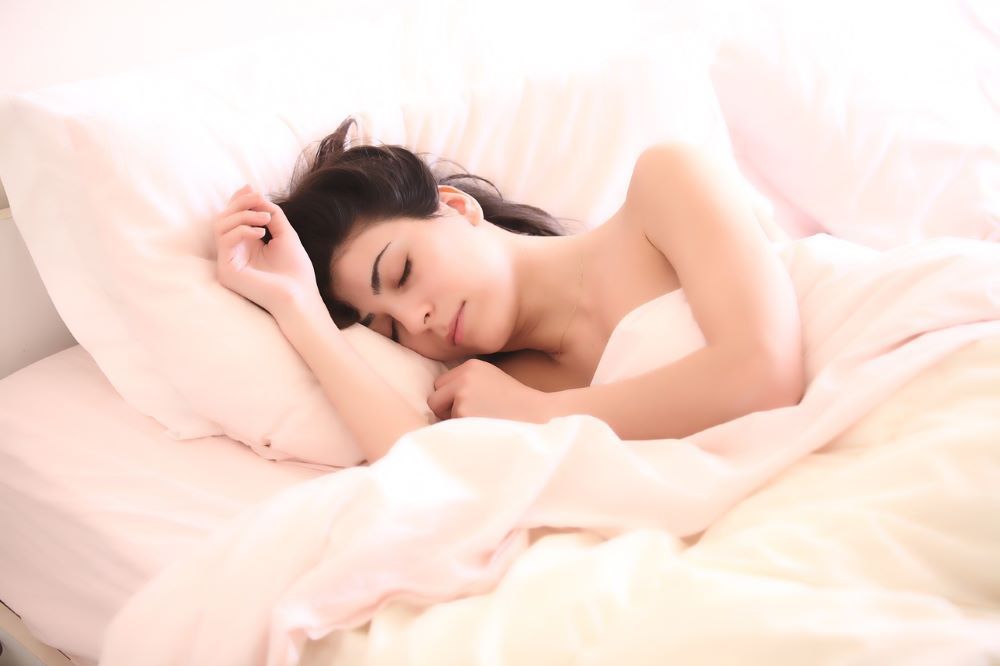 If you're finding it harder to nod off than you used to then you're not alone. Modern life means that more people than ever are lacking a good night's sleep.
Bombarded by technology, with all the disruptive beeps and notifications, we're overworked, more anxious, stressed and depressed. Women reaching the perimenopause and postmenopause can also suffer with poor sleep.
Natural solutions that help ease the root causes of sleeping problems are more effective in the long run than resorting to pills.
So how can you sleep better at night naturally? With the brand new Lovely Soap Co range 'Sleep Well'.
Helping You Sleep Better at Night Naturally
Our new natural aromatherapy blend is specially designed to help you sleep well naturally.
The essential oils that we've chosen have deeply relaxing properties such as ylang ylang, bergamot and clary sage. Each one has it's own super-power when it comes to helping you relax for sleep.
Refreshing clary sage calms and relaxes the mind and body and brings a sense of peace. A powerful muscle relaxant, it soothes tension whilst boosting your mood.
Anxiety is the enemy of sleep, so we've added ylang ylang to relieve stress. The sedative effect helps to lower blood pressure and calms breathing, restoring a sense of balance.
Finally, citrus-filled bergamot, which has a balancing effect on body and mind, relieves stress with it's qualities as a natural antidepressant.
Prepare Well for Better Sleep
The best way to use our new range is to unwind before bedtime with a bath to improve blood flow, reduce inflammation and balance hormones.
Make sure you switch off the tech too. Unplugging two hours before you go to bed will mean that the blue light emitted by technology is less likely to disrupt your circadian rhythm and make it easier for you to fall asleep. Instead, read, listen to soothing music or meditate to relax.
Take a look around you at your sleeping environment. Does your bedroom make you feel calm or are you overwhelmed by clutter? Is the temperature comfortable or do you kick off your covers in the night?
If you're dealing with a lot of outside noise or an uncomfortable mattress then it's time to make some practical changes so that you can sleep soundly.
The Lovely Soap Co Sleep Well Range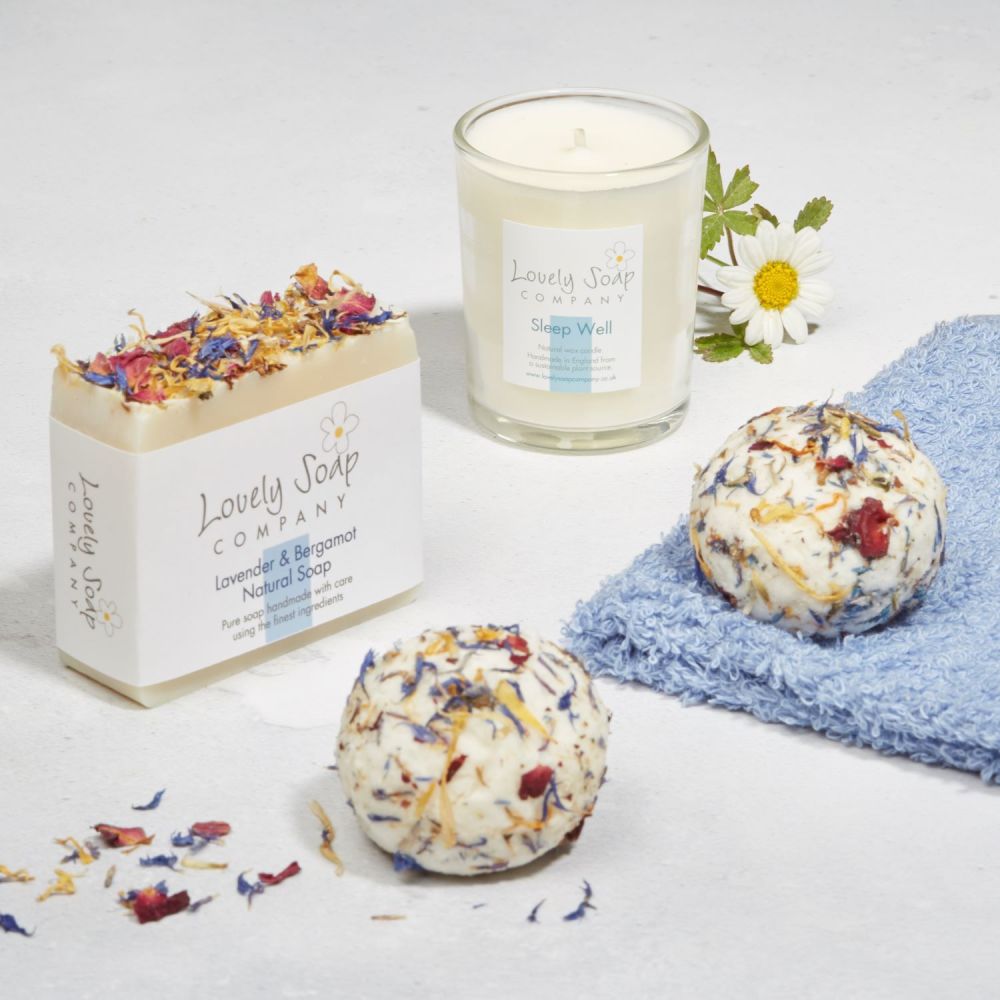 The Sleep Well range includes our much-loved signature products, including bath oil, luxurious bath truffles, natural candles and tea lights.
They're all available in gift sets and we'll soon be adding bath salt shots too.
Browse our Sleep Well collection and start planning a great night's sleep.