A Homemade Shea Butter Recipe to Nourish Hands
Posted on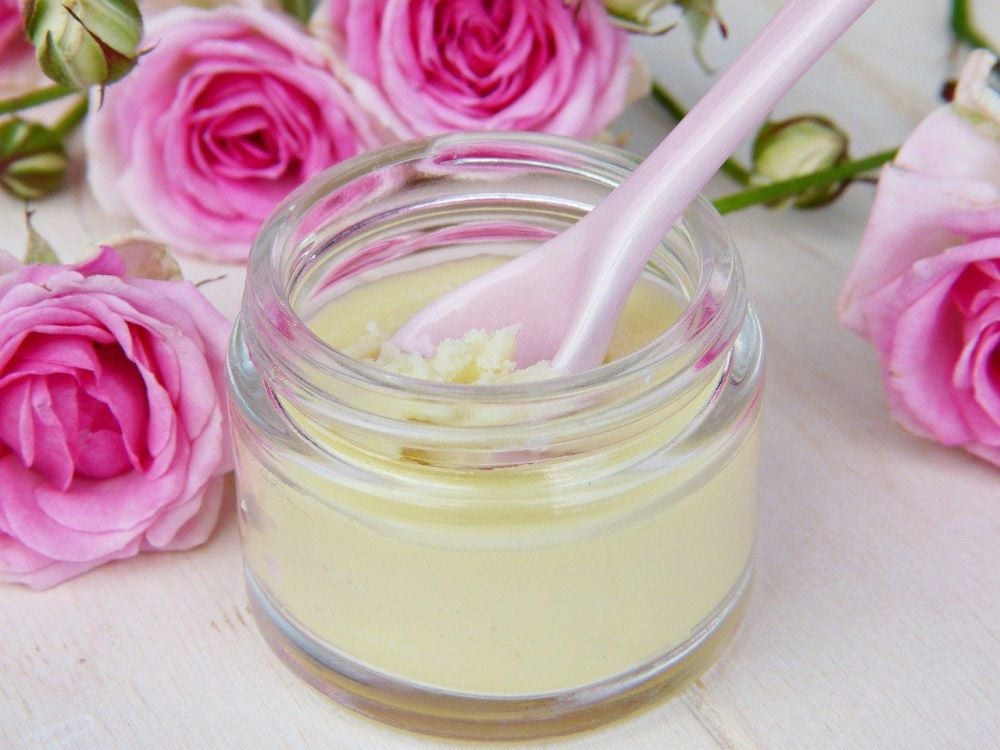 In recent weeks our hands have been the focus of much attention as we search for santitizer, perfect our hand-washing routines and do all that we can to stay safe and healthy. Whilst this is absolutely the right thing to do, the down side of our vigilance has sometimes been dry, sore or chapped hands in need of some attention.
That's where my homemade shea butter handcream recipe comes in; a few simple steps to create a beautiful shea butter cream with a lightly whipped consistency.
You can buy shea butter easily online. It's the butter extracted from the sheanut, which is only found in the West of Africa and there are lots of options to buy sustainably.
Not only is this easy and satisfying to make, the butter is also 100% natural and very nourishing for the skin. A little goes a long way too, making this a thoughtful and long-lasting gift for anyone you know on the front lines of the pandemic.
What You'll Need to Make your Own Shea Butter Handcream

70g shea butter
29g coconut oil
1g lavender essential oil (approx. 30 drops)
Here's How to Do It
1. First, combine the shea butter and coconut oil together in a bain marie and heat gently until melted.

2. Next, remove from the heat and let the oil mixture cool down to around 40 ℃. Then you can add the lavender essential oil and mix really well.
3. Pour the mixture into a container and leave it to cool again until it starts to solidify. You can pop it into the fridge to help speed things up.
4. Once the mixture has begun to set, start to whip it. This can be done by hand or electric whisk but if it gets too soft during whipping you'll need to let it cool some more.
5. Just repeat this whisking and cooling process until you get a lovely, soft consistency that you like. Scoop into a clean container and then keep in a cool, dry place. The butter is good for around 6 months.
And Now for a Few Variations…
As if making your own shea butter isn't fun enough, there are also all kinds of variations and experiments you can try.
If you prefer a smooth, balm-like cream then leave the whipping part out and simply pour the shea butter mixture into your container after step 3.
You could try replacing the coconut oil with other oils. Try cold-pressed sunflower, sweet almond, apricot kernel, avocado or calendula as alternatives.
If you want to try something different with the essential oils you could try a blend of 15 drops of lavender with 5 drops of chamomile. Lavender, bergamot and neroli is also a lovely combination with 8 drops, 7 drops and 5 drops respectively. For a different kind of musky floral, mix 15 drops of rose with 5 drops of sandalwood.
Of course, if you want to take things one step further and really indulge hands with some tender loving care, our Nourishing Hand Care Gift Set is exactly the treat hands need.