Lovely Soap Co's Self-Care Checklist to Help Ease Stress and Anxiety
Posted on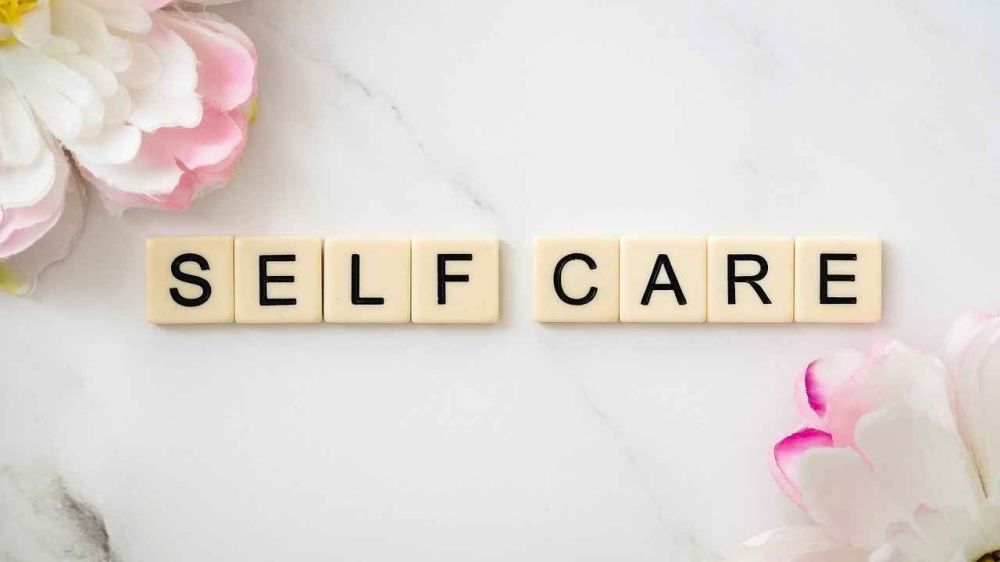 2020 has become the year we worked at home. Although we've ditched the long commutes and wasted hours in the office, for many of us the line between work and rest has never been so blurred.
It's become harder to switch off and disconnect and easier to find ourselves in a whirlwind of anxiety that's hard to escape from. That's why we've put together the Lovely Soap Co self-care checklist to keep you feeling on form and in it for the long haul.
Isn't self-care just selfish?
Self-care isn't just about lighting the odd candle and taking a bath; it's an all-round recognition that to live well you need to look after yourself. After all, no one is invincible. We all need sleep and water to survive but our intense work culture leads us to think that working harder will be better for us.
In fact, it's just the road to burning out completely.
Rather than being self-indulgent, taking care of yourself means that you're on better form to be able to take care of others. It's about knowing yourself better and focusing on your mental, physical and emotional wellbeing for all of life.
When we're suffering from anxiety and stress, our body is affected in all kinds of ways. We may lose sleep or become angry and detached in relationships. Stress can even manifest itself in physical body pains or headaches. It's just not the way we're made to live.
Instead, when things seem out of control, we can choose to be intentional and do positive things in the areas of life we can control.
A self-care checklist for all of life
We've split our self-care checklist into several areas to cover each aspect of life. For example, take care of your physical wellbeing by making sure you go outside or go to bed early.
Nourish your emotional wellbeing by keeping a journal to help work out any negative thoughts or losing yourself for a while in a favourite book or creative activity.
Have a look at our checklist, ask yourself where you're struggling, then pick some ideas to help.
Choose a form of exercise that you like, not necessarily to get better at it, but for sheer enjoyment.
Take a look at how you're fuelling your body. Feed yourself more fruit, veg and water and a feeling of wellness will follow.
Go to bed earlier or if you're having trouble sleeping, create a bedtime routine for yourself that includes shutting down tech at least an hour before.
When your body is telling you that you need to rest, do it.
Take time to meditate.
Think about the things that trigger negativity for you mentally and become aware of when this happens so that you can do something about it.
Bake, make, draw or do something creative to escape for a while.
Talk to someone, don't bottle things up.
Take time to look around you and be intentionally grateful for what you have.
Make a space that you enjoy being in.
Stimulate the mind with puzzles or crosswords.
Challenge yourself by learning a new language.
Ask yourself what the next positive thing is that you can do. Now do it.
Learn about a topic that fascinates you.
Eat a meal with someone else and talk together.
Call or video call someone you love.
Nourish the senses with smells and tastes that you enjoy.
Live in the moment. Feel the wind on your face, smell the coffee, take stock of the how the sunshine looks and feels.
Take an intentional time off from technology.
Don't fall into the trap of feeling that you're indulging yourself or being selfish. With a little more self-awareness and self-care we'll not just make it through 2020 but far beyond.
To give yourself some sensory relaxation, try running a bath and taking time out with our Mindfulness Bath Set.