Rose Essential Oil : history, benefits and uses
Posted on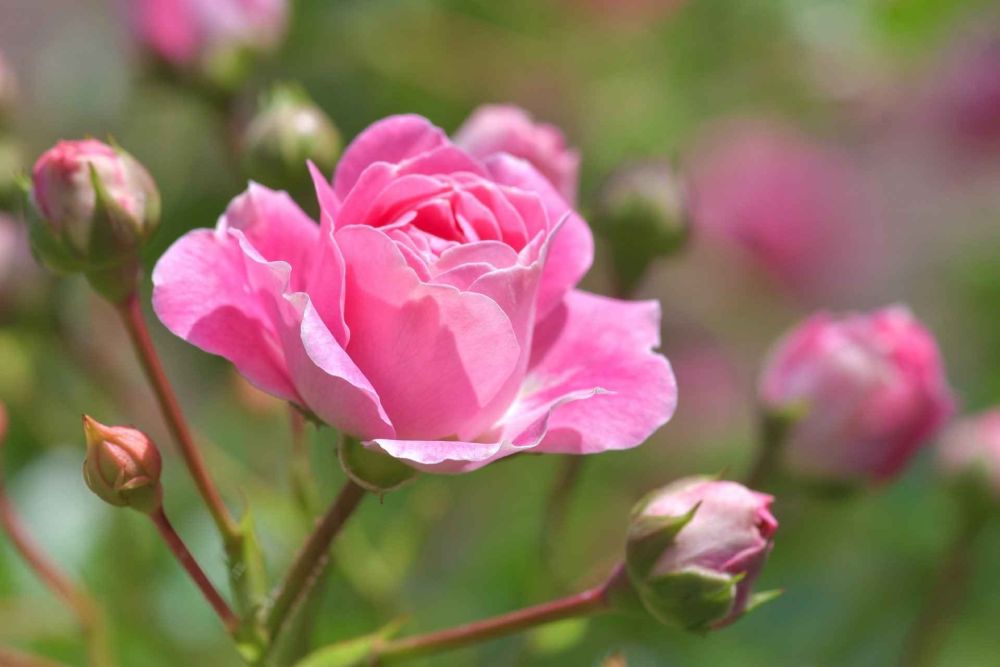 "Take time to smell the roses." Old Proverb
I was pottering in the garden this weekend, delighting in the amount of rose buds that are appearing on the rose bushes and enjoying the fabulous scent of the flowers that have already opened. It reminded me that we are already in June (this year seems to be flying by) and roses, being one of the most popular flowers of all time, are also the birth flower of June.
Hands up, I love Roses, and I know I'm not alone. The ancient Egyptians were big fans. Cleopatra used roses as an ingredient in her cosmetics. It is claimed she also used Rose oil in her seduction of Marc Anthony. The Greeks and Romans identified roses with love associating them with the Goddesses Aphrodite and Venus.
So what does a Rose symbolise?
Roses are available in a wide variety of colours, each one having a different meaning attached to it.
Red roses are synonymous with Valentines Day and symbolise love and romance
Pink roses are versatile with pastel pink expressing sympathy aswell as joy through to bright pink saying thank you or equally congratulations.
Yellow roses symbolise friendship and convey congratulations and celebrate accomplishments.
White roses symbolise innocence, purity and loyalty and convey hope, new beginnings and congratulations.
Who knew choosing flowers could be such a minefield. However, don't let yourself get too overwhelmed, as the overall meaning is one of love, thoughtfulness and gratitude.
In addition to the flowers being a lovely gift, the oils in the rose petals, which provide the wonderful scent, can be distilled into essential oil. This is the oil used in aromatherapy, bath and skincare products for its therapeutic properties as well as its scent.
Rose Essential Oil : Scent & Benefits
Rose essential oil is a feminine, seductive oil with an exquisite sweet floral scent. It is distilled from freshly picked petals and it takes 242,000 rose petals to make 5ml of oil.
Yes, you read that right -242,000 petals, which is around 10,000 roses.
No wonder it's so expensive!
In aromatherapy terms it is a superb oil with many beneficial properties. Known for its effective skin care uses, it is particularly beneficial for dry, ageing and sensitive skin. It has an affinity with the female reproductive system having a balancing effect on hormones. It also has a pronounced effect on the nervous system, making it useful for stress-related problems, depression and insomnia. And to top it all off, rose oil also has anti-inflammatory, antibacterial and antifungal properties.
All in all, the rose is an amazing, powerhouse of a plant. The Queen of the garden.
I don't think it's any coincidence that one of Lovely Soap Co's most popular artisan soaps is our Sweet Orange & Geranium Natural Soap which we hand-decorate with pretty pink rosebuds. This soap also features in our best selling Balancing Pamper Me gift set which includes bath truffles rolled in rose petals as well.
Everyone deserves to bathe like Cleopatra, right?
To find out more about our Rose decorated range click here