The 10 Best Valentine's Pamper Gifts
Posted on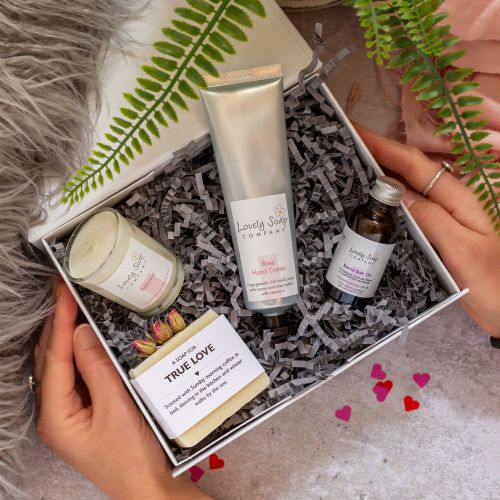 Let's be honest, January is a tough month. The fun of Christmas and New Year is over, the weather is a bit damp and dreary and it's a loooong time till payday. On top of that you've got to think up a great pressie idea for Valentines Day next month and you used up all your genius gift ideas at Christmas. Well don't worry as we've taken the stress out of it for you with a selection of our top 10 best Valentine's pamper gifts.
For something unique and personalised that shows you put some thought into it (earning you serious brownie points with your loved one), our top 3 pamper sets are all winners.
1. Valentines Spa gift set - £39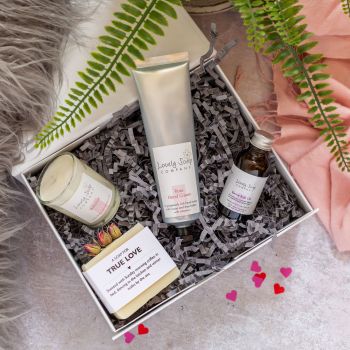 2. Valentines Pamper Gift - £27.50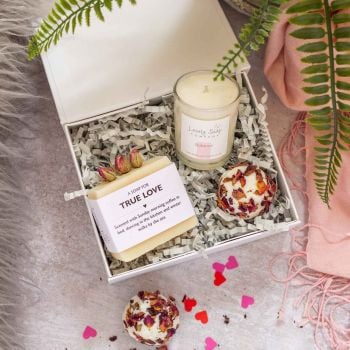 3. Bath Oil Minis – 22.50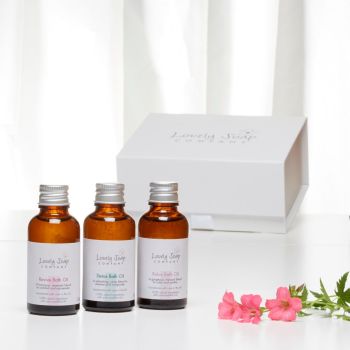 For those who like to pamper their hands and keep their nails in tip top condition our next two suggestions are ideal.
4. Deluxe Hand & Nail Care gift set - £30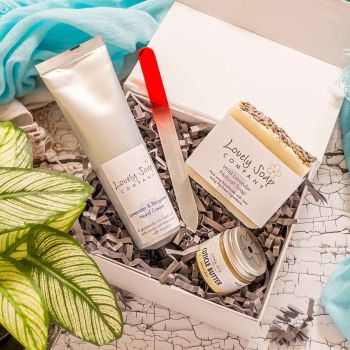 5. Nourishing Hand Care gift set - £25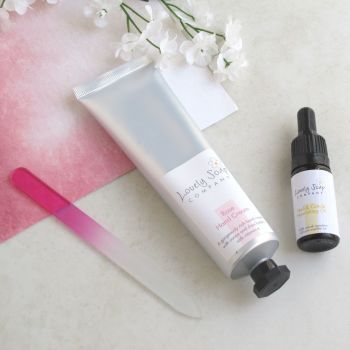 Obviously being Lovely Soap Co we had to add a couple of soap gifts into our top 10
6. Personalised Soap Selection - £20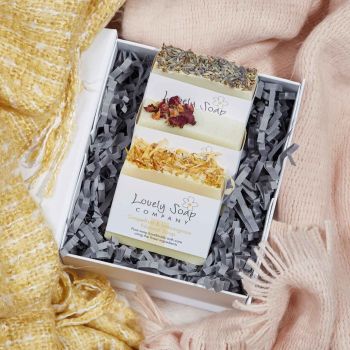 7. Personalised Romantic Hearts gift soap –£10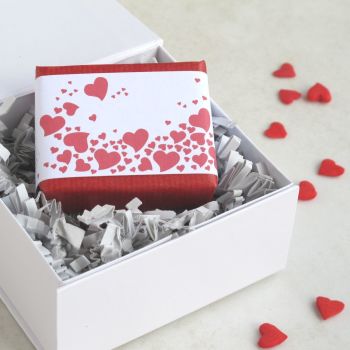 And to get the full benefit of an at-home spa experience, making sure there are no interruptions is essential. So our next suggestion solves that problem and makes a lovely gift on its own or is the perfect upgrade to any of our gift sets.
8. Do Not Disturb Door Hanger - £15.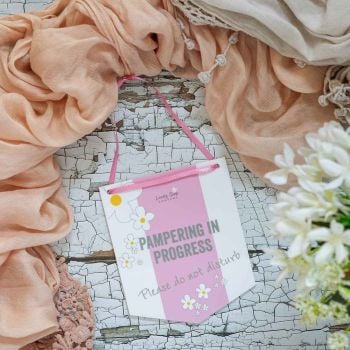 Valentine's Day is the time to show love for all the special people in your life so don't forget a little treat for mum or your bestie too
9. Personalised Handmade Soap Gift - £10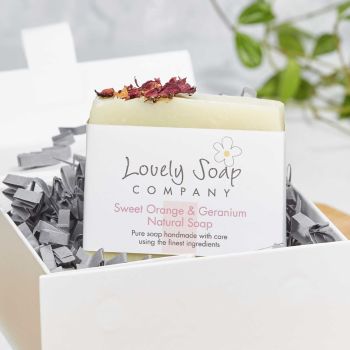 10. Mindfulness Bath Set - £13.50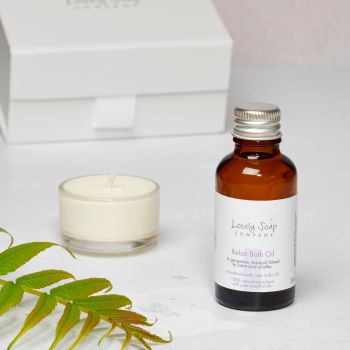 Browse our Valentines Gift Ideas department for even more ideas.